Name of the Trial
Topical or Ablative Treatment in Preventing Anal Cancer in Patients with HIV and Anal High-Grade Squamous Intraepithelial Lesions (AMC-A01). See the protocol summary.
Principal Investigator
Dr. Joel Palefsky, AIDS Malignancy Clinical Trials Consortium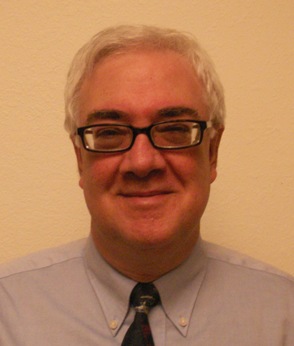 Why This Trial Is Important
This study, called the ANCHOR (Anal Cancer/HSIL Outcomes Research) trial, will investigate whether screening and prevention methods similar to those used to prevent cervical cancer can help prevent anal cancer in HIV-infected men and women.
Although anal cancer is rare, people with HIV are much more likely to develop it than people in the general population. Women with HIV are 24 times more likely to develop anal cancer than women who are HIV negative. The risk of anal cancer is 32 times higher for HIV-infected men than that of men in the general population collectively and 52 times higher for HIV-infected men who have sex with other men. Moreover, the incidence of anal cancer has been increasing, in part because antiretroviral treatments are helping HIV-infected people live longer.
Anal cancer is caused by persistent infection with certain types of human papillomavirus(HPV), specifically HPV 16 and HPV 18. These are the same types of HPV responsible for most cases of cervical cancer. In cervical cancer, abnormal growths called high-grade squamous intraepithelial lesions, or HSIL, are known to be precursors of the disease. HSIL also occur in the anus, and evidence suggests that some of these lesions will ultimately progress to anal cancer. Although there are established protocols for detecting and preventing cervical cancer, corresponding protocols have not been developed for detecting and preventing anal cancer.
"Unlike many other cancers, anal cancer, we believe, is potentially preventable," Dr. Palefsky said. "This study is aimed at determining if the methods used for many years successfully to prevent cervical cancer can be used to prevent anal cancer."
Doctors plan to screen more than 17,000 HIV-infected men and women over the age of 35 for the presence of anal HSIL to identify 5,058 participants for the study. The participants will be randomly assigned to undergo treatment to remove or destroy their HSIL or active monitoring of their anal tissue. Regardless of their assigned group, the participants will be closely monitored for any changes in their health for five or more years.
"This is a large study and its success will depend in large part on the active engagement of the HIV community," Dr. Palefsky continued. "We're hoping that the community will mobilize for the prevention of this disease the same way it mobilized to participate in the clinical trials that led to important HIV treatments like highly-active antiretroviral therapy."